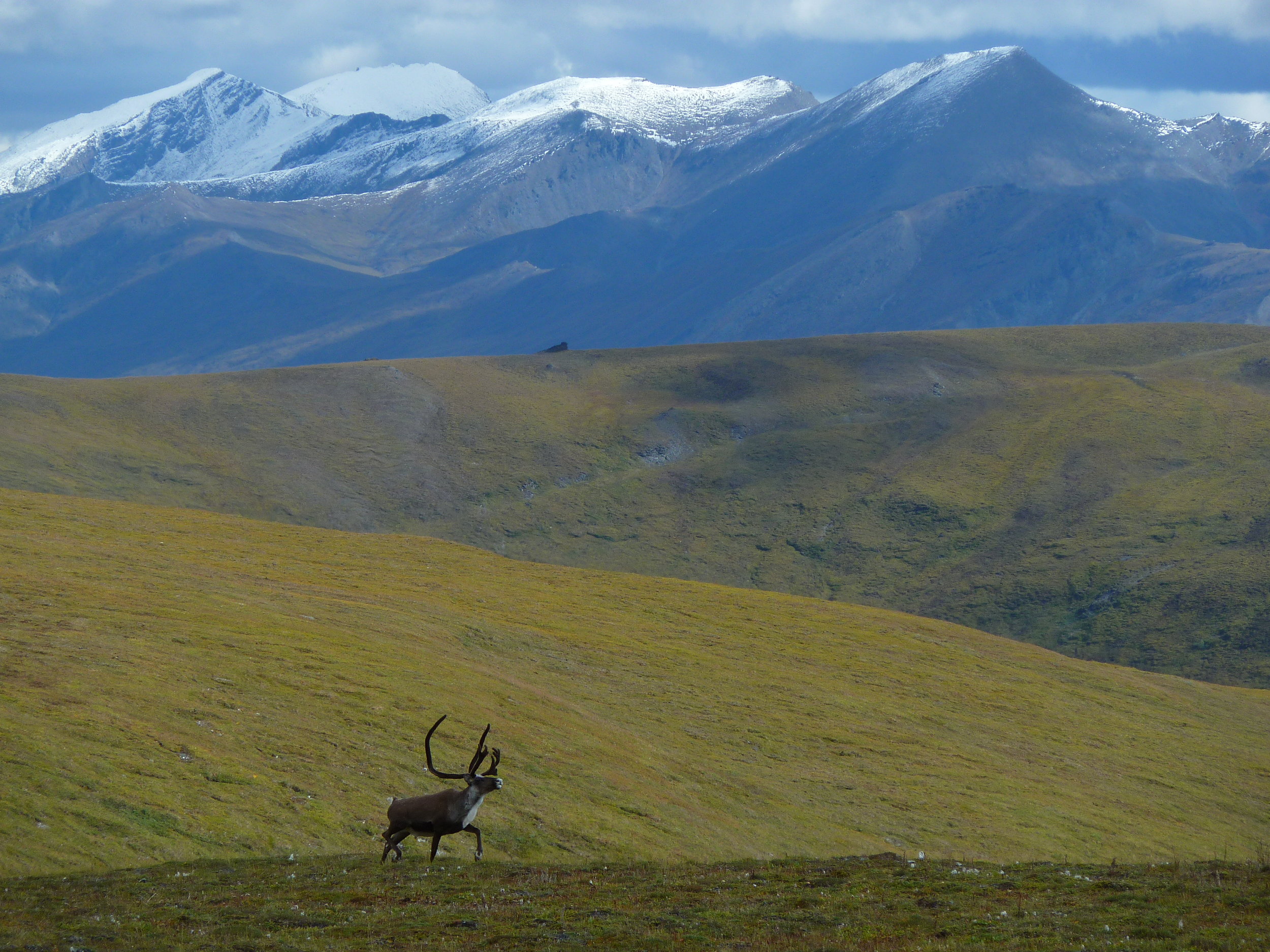 Available Now!
It Happened Like This is a coming of age memoir that takes readers on an intimate journey into adulthood, and into the depth and comfort of wilderness. The story explores what it means to find both a physical home and a home within ourselves, and how loving a place, like loving a person, can be both enthralling and heart-breaking. The highs and lows of a life of love, loss, risk and hope are played out in the Alaskan wilderness.
UPCOMING EVENTS
October 2 — Bellingham, WA. Village Books Fairhaven. Slideshow and talk: "How Writing and Wilderness Help us Make Sense of the World" 7pm.
October 27 — Anchorage, AK. Alaska Cross Content
Conference. Author's Brunch. 9am.
"You won't find a better marriage proposal, or bear encounter, or life lesson from a mother moose, than the ones hiding in these pages. I loved this book for its honesty and gravity, for its fresh, buoyant language and keen storytelling. Every page embraces mystery, uncertainty, and grace and contains at least one sentence that's a perfect gem. Adrienne Lindholm is a welcome new voice to Alaska literature."
—Kim Heacox, author of Jimmy Bluefeather and Rhythm of the Wild
"A love letter to Alaska. Hailing from the developed East Coast, Lindholm finds her true home in the mountains and wilderness of Alaska. Her compelling tales of Arctic adventures will transport you there, and her struggles with big life decisions back in civilization will keep you reading."
—Helen Nienhueser, coauthor of 55 Ways to the Wilderness in Southeast Alaska
"Adrienne Lindholm has written the truest kind of adventure story in It Happened Like This. Embedded among engaging accounts of backcountry explorations and outdoor challenges are thoughtful inquiries into what it means to become an Alaskan, what's necessary to create a full life, and what wilderness can teach about perseverance, change, loss, and hope. More than anything, this is a gracefully written, openhearted tale about falling in love—with a place, with a person, with a family, and with a future."
—Sherry Simpson, author of Dominion of Bears
"More than half of Alaska residents were born someplace else, and so there are many stories of 'coming into the country.' What sets It Happened Like This apart is the intensity with which Adrienne Lindholm explores Alaska's wildest places—its trailless slopes, its wild rivers, its many tall peaks—and the fierceness of her love for these special places."
—Miranda Weiss, author of Tide, Feather, Snow: A Life in Alaska
In the News
Outside Magazine's Best New Adventure Books for Fall
Interview for the Gear Show podcast
Interview for Out There podcast
Nancy Lord's Book Review in the Anchorage Daily News
Interview by Zack Fields in The Anchorage Press
Adrienne Lindholm Profile in Eagle River Star
"Outdoor Explorer" Radio Interview with Charles Wohlforth
Adrienne grew up outside of Philadelphia and lived in Virginia, Colorado, Utah, and Montana before a friend of hers mentioned Alaska. "The biggest mountains of all," he said. Adrienne knew she had to go. She came to Alaska in 2000 to work as a backcountry ranger in Denali National Park. Like so many others, she intended to spend just one summer in the Great Land.
Living in Alaska has given her an opportunity to hike, bike, ski, and boat through some of the most storied landscapes on earth with an adventurous, open-minded, compassionate community of friends and neighbors. She advocates for wilderness preservation, believing it is the wildest places that inspire us to be our best selves, that provide refuge from the stresses of our fast-paced society, and that remind us of the values of humility and interconnectedness.
Adrienne earned a B.S. in Biology from the University of Richmond and a M.S. in Environmental Studies from the University of Montana. Since 2000 she has worked for the National Park Service as a backcountry ranger, park planner, compliance officer, and natural resource manager. She now oversees the Wilderness Stewardship Program for the national parks in Alaska.
Twenty years ago, Adrienne published several instructional books about backpacking as well as a memoir of her 2,100-mile hike of the Appalachian Trail. More recently, her stories and essays have appeared in a variety of journals and magazines.
Adrienne's most rewarding and demanding life experience has been being a mother to her daughters Avery and Zoe.
Her husband, J.T., teaches high school students in the Anchorage School District, is an acclaimed athlete and dedicated father. He is also the founder and race director of the Little a Triathlon, an annual fundraiser that supports a local family who has a child undergoing treatment for cancer. http://www.littleatriathlon.com/home.html
For Adrienne, writing personal narrative allows her to forge a connection with others who may have experienced something similar. She sees memoir as an expression of vulnerability and a source of healing.
Books
It Happened Like This- a Life in Alaska (Mountaineers 2018)
Backpacking: A Woman's Guide (Ragged Mountain Press, 1998)
The Essential Backpacker, editor (Globe Pequot, 1999)
A Journey North: One Woman's Story of Hiking the Appalachian Trail (AMC Books, 2000)
The Essentials of Backpacking (Ragged Mountain Press, 2001)
Solo Hiking (Globe Pequot, 2001)
Selected Personal Stories and Essays
When you Go Into the Country – Cargo Literary Magazine
The Carry Home – Literary Mama
Wilderness and Conservation
Keeping it Wild 2: An updated interagency strategy to monitor trends in wilderness character across the National Wilderness Preservation System. Gen. Tech. Rep. RMRS-GTR-340. Fort Collins, CO: U.S. Department of Agriculture, Forest Service, Rocky Mountain Research Station. 114 p. Landres, Peter; Barns, Chris; Boutcher, Steve; Devine, Tim; Dratch, Peter; Lindholm, Adrienne; Merigliano, Linda; Roeper, Nancy; Simpson, Emily. 2015.

Keeping it Wild in the National Park Service: A user guide to integrating wilderness character into park planning, management, and monitoring. Wilderness Character Integration Team, National Park Service. January 2014.
 
"Assessing and Mitigating the Cumulative Effects of Installations in Wilderness" Alaska Park Science. Volume 13, Issue 1. June 2014. Winfree, Robert; Lindholm, Adrienne; Southwould, Angie.

"Alaska Wilderness: Looking Back, Looking Ahead" Alaska Park Science. Volume 13, Issue 1. June 2014.

"Integrating Cultural Resources and Wilderness Character," Park Science (Volume 28, No 3) Winter 2011-2012. Cowley, Jill; Landres, Peter; Memory, Melissa; Scott, Doug; Lindholm, Adrienne.

"Wild River Planning in Lake Clark National Park." River Management Society Journal, Summer 2010, Volume 23, No 2.

"Using Science to Manage Subsistence Off Road Vehicle Use in Denali National Park and Preserve," Alaska Park Science (Volume 6 Issue 2) December 2007. Tranel, Michael J. and Adrienne Lindholm.

"Denali National Park and Preserve: Managing a Federal Conservation System Unit in an Owner State," International Journal of Wilderness (Volume 11 Issue 2) August 2005. Tranel, Michael J. and Adrienne Lindholm.
"Legislative Direction for a Conservation System Unit in Alaska: The Case of Denali National Park and Preserve," International Journal of Wilderness (Volume 11 Issue 2) August 2005. Tranel, Michael J. and Adrienne Lindholm.

"Parks as Battlegrounds," published in The Full Value of Parks (Rowman and Littlefield, 2003) Tranel, Michael J. and Adrienne Lindholm.
Adrienne has taught classes on a wide range of public lands and outdoor recreation topics and has lectured at professional conferences and special events – including the George Wright Society Conference, National Wilderness Conference, Alaska Public Lands Information Center, Alaskan Prospectors Society, Alaska Wilderness and Recreation Tourism Association, and Alaska Public Radio. Her inspirational and accessible style has broad appeal.
To arrange a speaking engagement, please contact Adrienne: